RESILIENCE AND ENHANCEMENT IN SPORT, EXERCISE, & TRAINING
Grounded in evidence-based research, RESET is a 6-session program that supports adaptive coping, well-being, and sport performance. Throughout this resilience course, you will learn various tools and skills to help you "bounce forward" more effectively from mistakes, setbacks, and other challenges that are a normal part of the sport and performance experience. To bounce forward means to progress and grow following setbacks rather than going back to where you were before. One way to do this is by practicing a Resilient Reset – approaching challenging situations with mindfulness, connection, encouragement, and productive feedback.
Note. Access our published research findings here.
RESET PROGRAM OUTLINE
Dr. Ashley Kuchar adapted RESET from the Mindful Self-Compassion program which was developed by Dr. Christopher Germer and Dr. Kristin Neff. RESET is geared for athletes, coaches, and others in high performance settings (e.g., business). The RESET program is comprised of dynamic one-hour sessions that cover a variety of topics such as physiology, motivation, mindfulness, core values, self-talk, and self-criticism. 
Session 1: Bouncing Forward
Session 2: Mindfulness
Session 3: Discovering Your Inner Coach
Session 4: Gratitude, Strengths, & Self-Care
Session 5: Wise and Supportive Coach
Session 6: Goals and Game Plans
The course also includes a RESET workbook that is available for purchase on Amazon.
Learn more about our live and on-demand RESET program offerings below!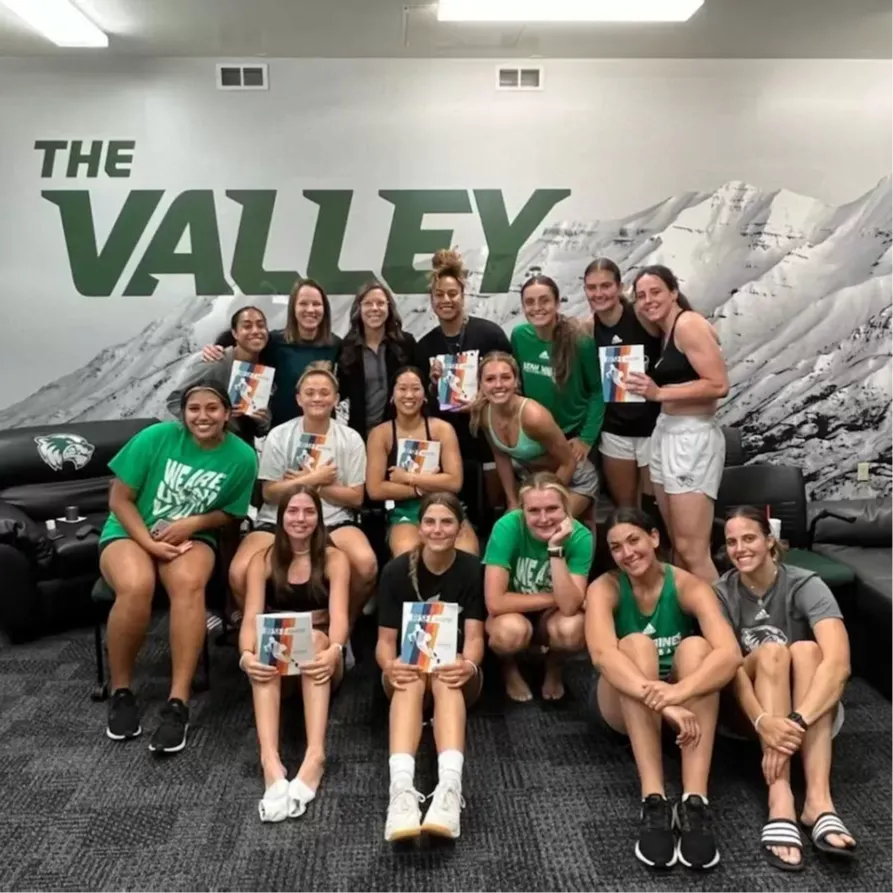 LIVE (IN-PERSON OR ONLINE)
Teams at various levels of competition can participate in the 6-session RESET program (virtually or in-person). Please click below to express your interest and tell us more about your team.
2023 promotional pricing available
LET'S DO THIS!
ON DEMAND COURSE (ONLINE)
Now available! Individuals can participate in an online self-paced version of the RESET course. Please click below to learn more or to register.
Join our free webinar for a discount code.
LEARN MORE
RESET INSTRUCTOR TRAINING
Are you a sports coach or mental performance consultant who wants to learn how to teach RESET? Click the button below to learn more!
Limited seats available
LEARN MORE
WHAT OUR CLIENTS ARE SAYING...
Sign up to join our mailing list and be the first to receive updates about our services, free resources, opportunities to get involved, and more!
You can also follow us on social media by clicking the icons below!