TEAM WORKSHOPS
Unlock your team's potential with engaging workshops!
We specialize in interactive mental performance workshops to help teams and organizations overcome mental blocks, navigate pressure situations, build confidence, learn effective communication, and more!
Our workshops are custom-tailored to address your group's specific needs and objectives. Through hands-on activities, insightful discussions, and practical exercises, we facilitate experiential learning that resonates long after the workshop ends.
Contact us to schedule a workshop that will empower your team or organization to reach new heights!
CONTACT US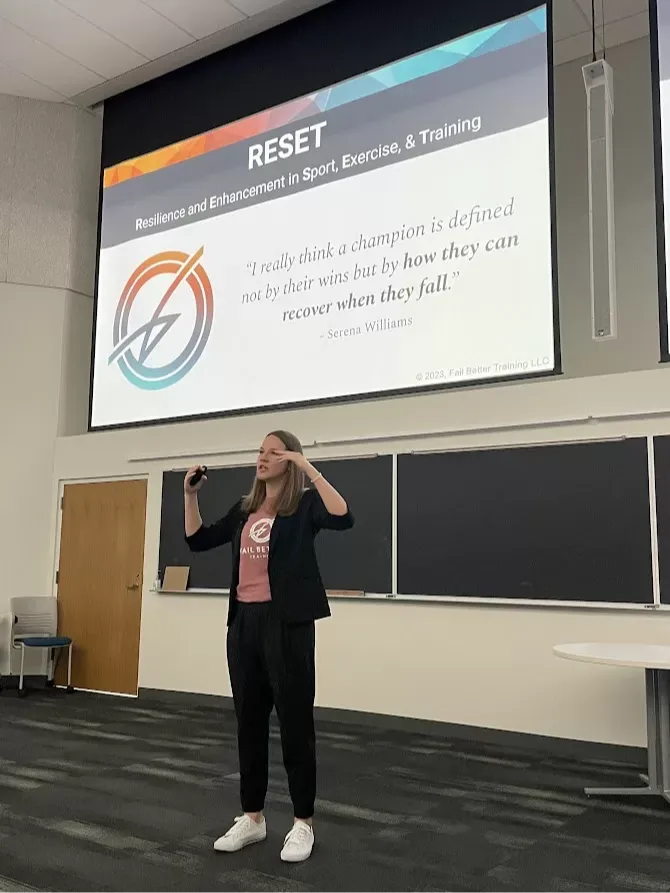 Elevate your event with powerful keynote speaking!
We offer engaging presentations tailored to your audience's needs. We discuss the transformative power of mental performance and sport psychology, providing tangible tools to help your organization thrive.
Click below to share event details and let us create an unforgettable experience for your audience!
Remember, an exceptional keynote speaker can inspire lasting change.
Contact us now to secure your date!
CONTACT US
---
WHAT OUR CLIENTS ARE SAYING...
Sign up to join our mailing list and be the first to receive updates about our services, free resources, opportunities to get involved, and more!
You can also follow us on social media by clicking the icons below!